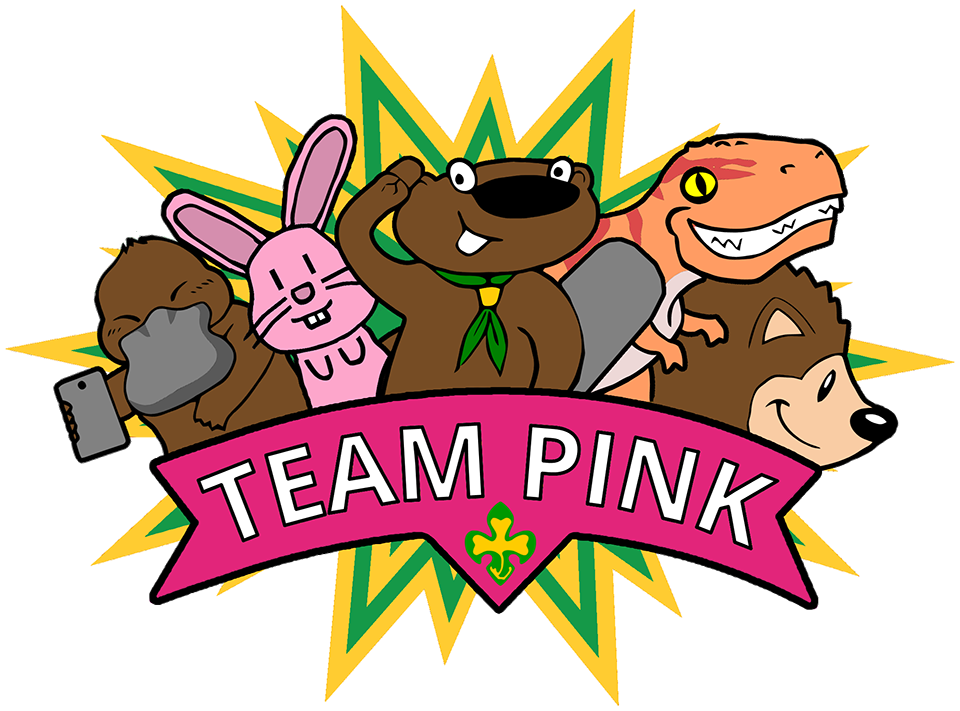 Team Pink are the team of the Executive Officers and Assistants who are responsible for the running and development of the National Student Scout and Guide Organisation.
Find out what we've been up to
The Exec
The Exec, elected at the AGM each year, form the elected representatives of National SSAGO and together work to maintain and develop the running of SSAGO at a National Level
The Assistants
The Assistants, appointed by and working with the Exec, support the running of National SSAGO through filling specific roles and tasks needed to make SSAGO work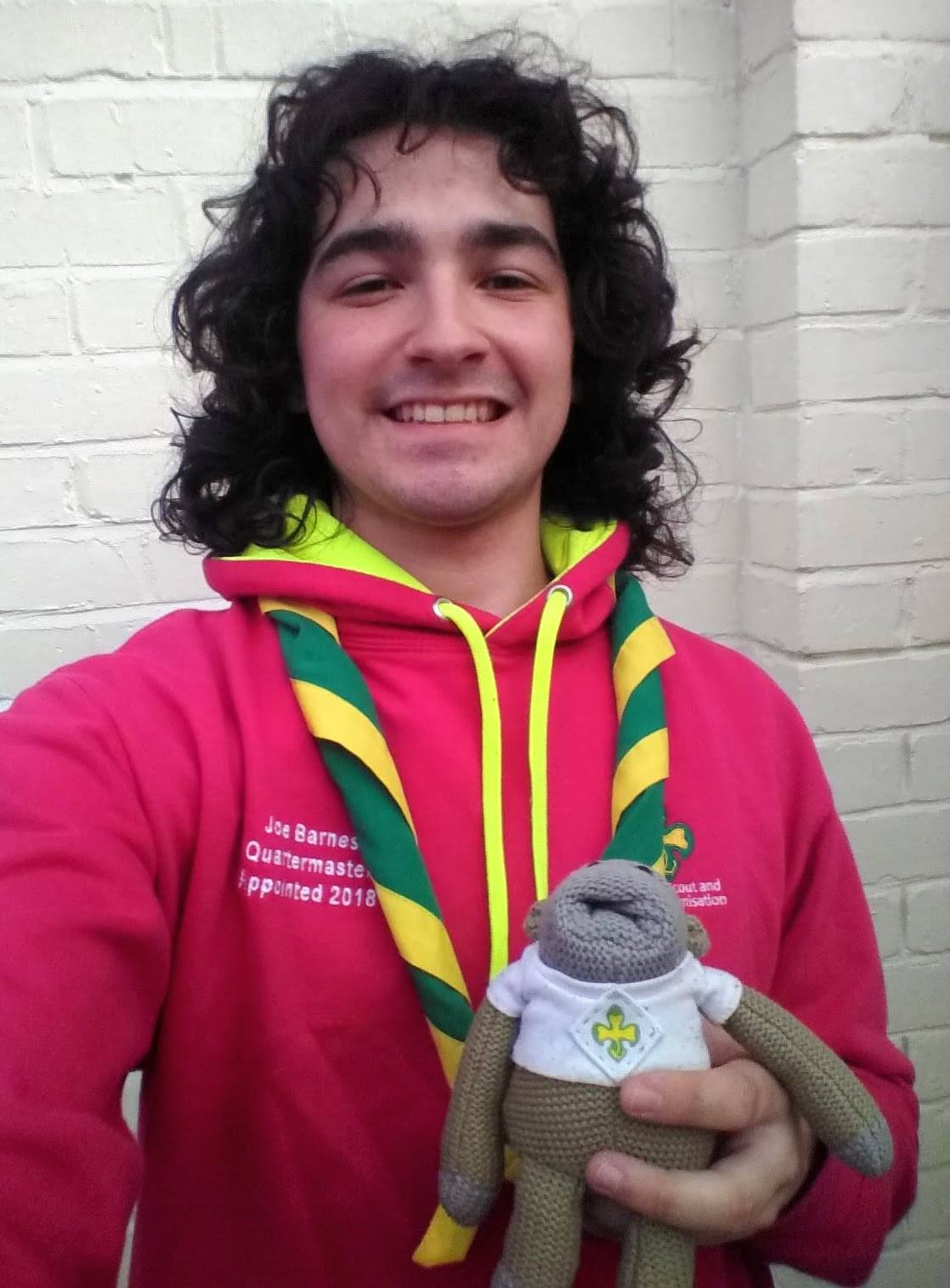 Quartermaster
Joe Barnes
My eyes are dim, I cannot see; I have not brought my specs with me. Even so, there's so much you'll want to buy from the Quartermaster's stores that you can't miss it!
I'm Joe, currently studying Materials Engineering at the University of Liverpool. I started in Scouting when I was six, and never left; I'm a scout leader now both at Uni and at home. I've been in Liverpool SSAGO for 3 years now, on committee for 2 of them and now I've stepped up to offer you the best merch around.
By the end of my tenure the SSAGO brand will be seen as high fashion; everyone will be wanting to wear it, so you need to buy your merch now.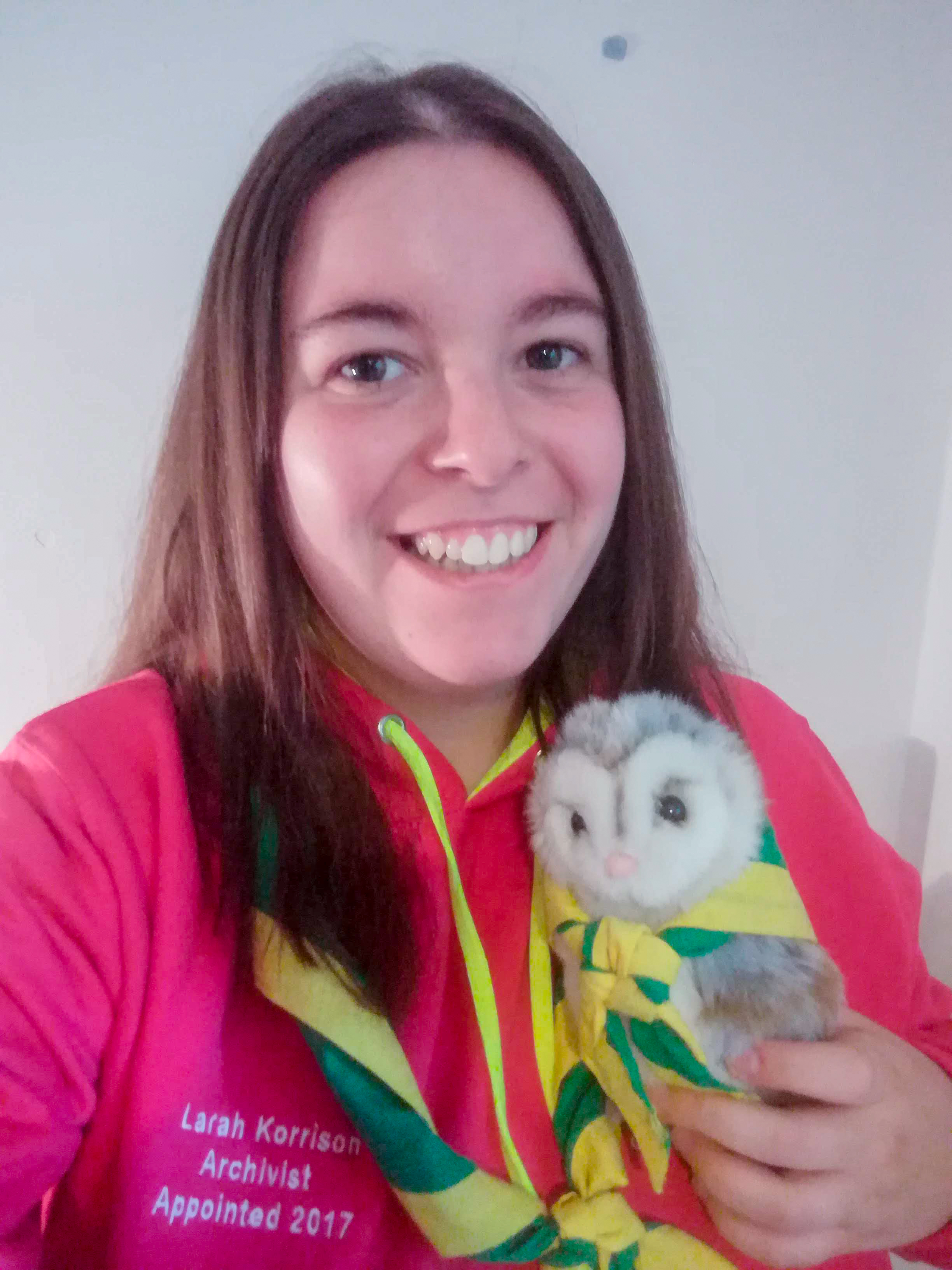 Archivist
Larah Korrison
I'm Larah and I'm your archivist. My role is about looking after records and objects that belong to SSAGO. They can be anything from minutes to retired publicity materials.
I did my undergrad course in History at UWE and now coming to the end of my Masters course in Archives Administration at Aberystwyth.
Last year saw the 50th anniversary of SSAGO and it was lovely to meet so many past members and hear of their tales of SSAGO, somethings have changed and others not so much! This year I want to help clubs and members get excited about SSAGO's history, whether that's from the individual member's time or to club history and developments. Working with the Webmaster and his team I want to put up more resources for everyone to enjoy, what's the point in collecting all these records if you can't share them! I hope to raise more awareness of records management and ways in which you can look after your records for future members to utilize.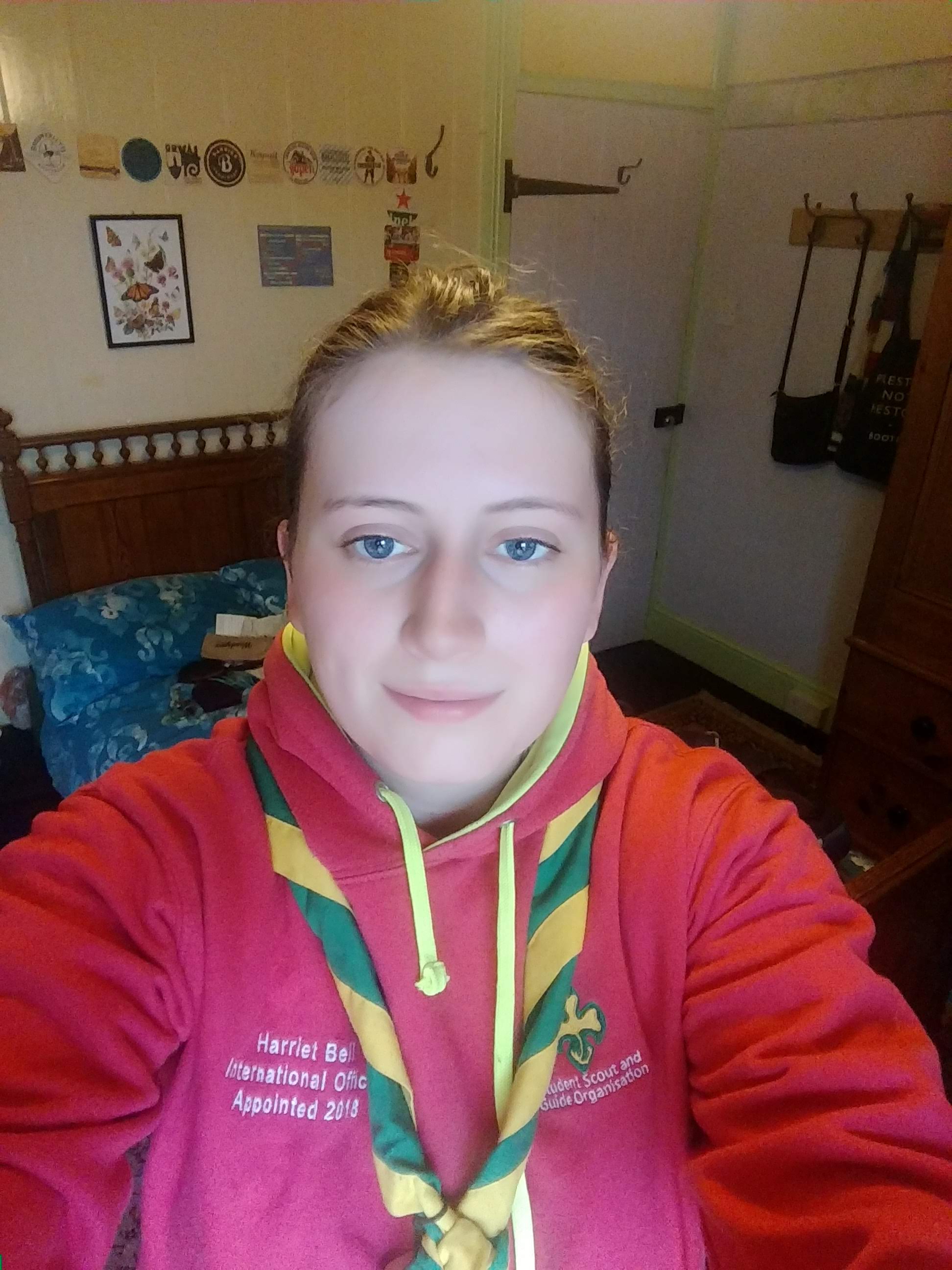 International
Harriet Bell
I'm Harriet, a ManSSAGO member and your International Officer! I have been involved in Guiding since I was 8. I've been in SSAGO since September 2014 when I came to university at Manchester Metropolitan University, with my first Rally being Lancaster Superhero Rally in February 2015! Since then I have attended 7 other rallies, 2 balls, Witan 2016, Reunion and plenty of regional SSAGO events. Aside from SSAGO I am an active member of MMU Mountaineering Club and am currently in my final year of BSc. Biology. In ManSSAGO I have held the role of secretary and am currently one of the outgoing co-chairs.
I got involved in the International Team after visiting Martninistam the Netherlands in 2017 with some other ManSSAGO members, as I wanted to help form the flourishing links that SSAGO has with International groups. The previous International Officer Beatrice and I set up the SSAGO International Friends Facebook group to bring everyone together. I aim to enrich and raise the profile of the International side of SSAGO both internally and externally, encouraging more International visitors, trips for SSAGO members and collaboration between international clubs. I want to continue to contact International groups to get involved with SSAGO, whether that is visiting them as a SSAGO contingent, inviting them to our camps or sharing ideas and activities from our own countries.