Members Officer
Thomas Webster
Indie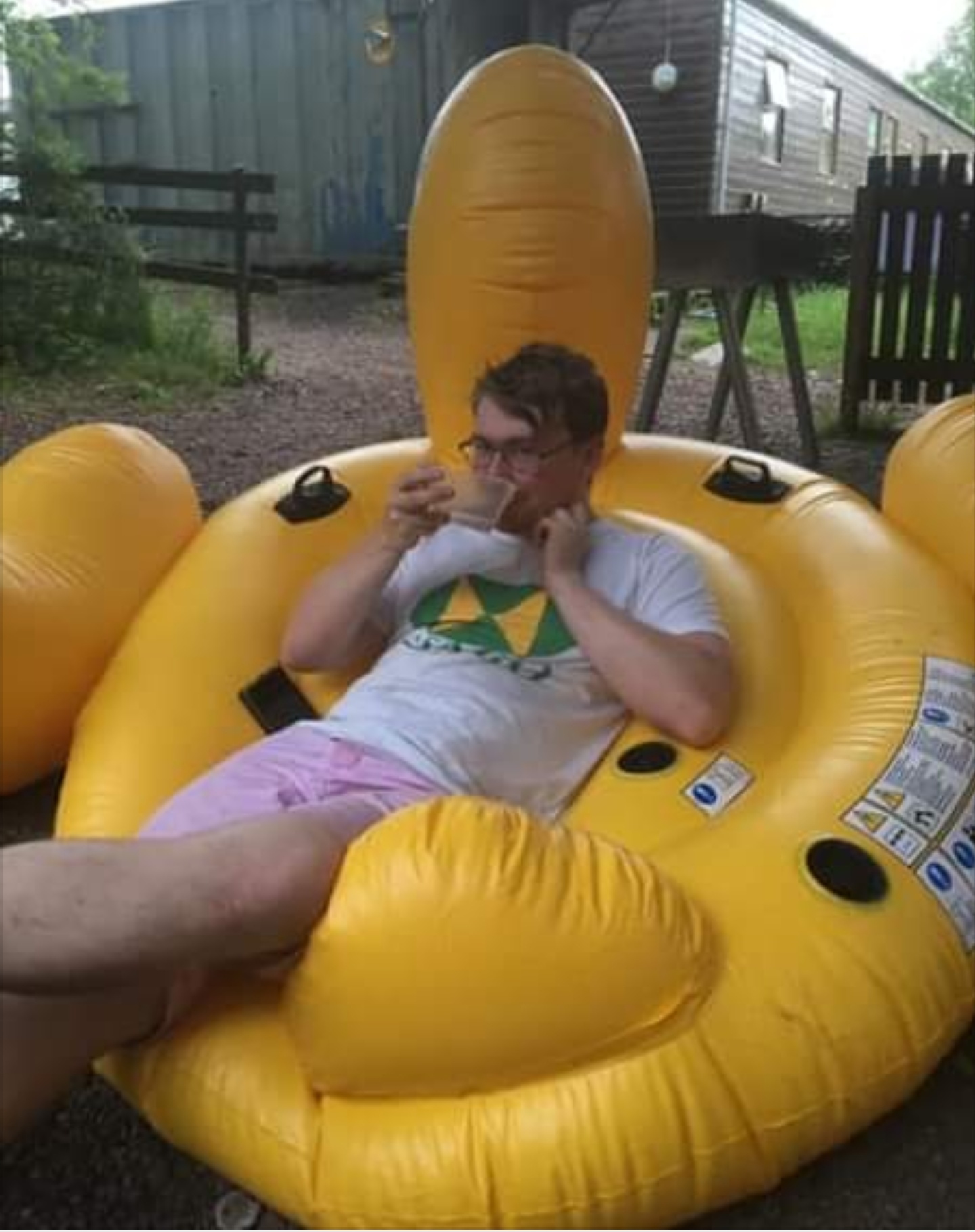 Hi, I'm Tom, a first year PhD student studying Informatics at the University of Edinburgh and currently an Indie member of SSAGO! While currently a fresher to Edinburgh I'm not a fresher to SSAGO, having been part of Cambridge for 5 years and ducktator of a national rally. As a PhD student I've got lots of free time to dedicate to SSAGO by taking the important role of membership officer for the next seven months.
Why you should choose me
I've been a scout for 18 years and this will be my sixth year of SSAGO.
I've held 5 club committee positions in CUSAGC.
Organized Duck Rally 2018.
I've previously been an associate and am currently an indie, two key groups the membership officer works with.
I've attended a wide range of SSAGO events across several clubs and regions.
What I'll do as Membership Officer
Prioritize SSAGO's most valuable asset, you, our thousand strong membership.
Continue to develop regions.
Improve how you can engage with SSAGO nationally.
Support existing clubs and work with those looking to expand SSAGO to new universities.
Make attending your first rally less daunting for those from indie and small and new clubs.
How I'll do this!
The current format of three rallies and a ball has existed for many years and lots of SSAGO members choose to attend no national events, I'd like to consult members if there's any changes people want to see to increase attendance and allow people to engage in new ways outside their club. This will include smaller regional events and the format these should take. I'd also aim to have elections for regional coordinators in place, this could be held online after the AGM and coordinators would be able to begin preparation for regional events taking place in the summer or freshers 2020. I'd also continue some of the discussions had at the last reps with the exec to ensure members are represented at the national level.
My time in Cambridge saw me hold 5 different positions including chair of club and being responsible for our social then adventurous programme and representing the club on scout district, guiding division and the SSAGO Reps committees. I've taken CUSAGC from no current students attending events to winning a national event bid through out my chairship and hope to be able to support other clubs do the same during my term as membership officer. With this experience I know how to make a good programme, design a committee structure and can help clubs recieve support from their districts and divisions. I'd also want to assist existing clubs who don't engage as much to help members make the most from national SSAGO.
Last year I took a gap between my studies and was an associate member, assisting my club and others with driving minibuses and organizing and staffing events and understand the importance recent graduates have in SSAGO with the differing flexibility that comes with working life. I'm also currently an indie member and understand the challenges faced engaging with SSAGO without any regular meetings. I've experienced what it's like to attend your first event knowing few people, mine was going to Leeds ball with one other member of CUSAGC and I ended up sat with people I still talk to today. I'd aim to make sure these people feel welcome as soon as they arrive and create opportunities for people to meet others on the Friday night as soon as they arrive and ensuring they felt as welcome as I did at my first SSAGO event. I'd also aim to use the regions to increase communication between indies and local clubs to involve them more in events and camps. I'll also work with the international officer to support both our foreign members and those flying to events with Friday night shopping trips and them being hosted by local clubs with spare tents.
When living in London I had been disappointed that while London hosts many SSAGO support events and project meetings, like the recent archive meeting, there are no social events taking place yet. I'd like to work with members living there to formalize the London Indies into a London Universities Club, with limited success of previous London SSAGO clubs I'd like to try creating a different style of club for those studying in the capital, with a small committee organizing monthly events.